No.1 Hit Card & Board Game
Spellarium 5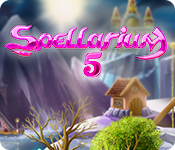 Fan favorite magical puzzle series is back!
The Spellarium series is back with a magical new puzzle adventure and Eric needs your help to restore order to the world!
More Card & Board Games
Card & Board Games Enjoy familiar Card Game and Board Game favorites like solitaire, bingo, poker, and dominos.