No.1 Most Popular Online Game
Worder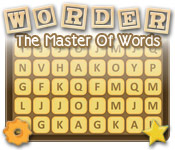 Create words in Worder!
Create as many words as you can in Worder! Match the corresponding letters as quickly as possible to rack up the points and win!
Players : 5
Play online thousands of free casual games in our game collection! Visit us every day for a new game release you can play!
Most Popular Online Games