No.1 Hit Strategy Game
Campgrounds III Collector′s Edition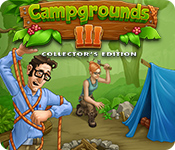 Campsite development is back as Addie helps Bart out of a pickle.
It′s time to jump back into campsite development. Bart has gotten himself in a predicament and needs your help out of it.
More Strategy Games
Master your fate and test your skill at planning with real-time Strategy Games.