No.1 Hit Strategy Game
Hero of the Kingdom: The Lost Tales 1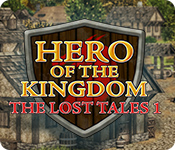 Rette die Stadt vor dem Drachen!
Die Menschen leben in Angst vor einem fürchterlichen Drachen! Begib Dich mit Deinem Freund Brent auf ein Abenteuer' um den Drachen zu bezwingen und die Einwohner von ihrer Angst zu befreien.
More Strategy Games
Master your fate and test your skill at planning with real-time Strategy Games.