No.1 Hit Strategy Game
Legends of Atlantis: Exodus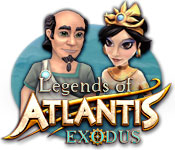 ¡Salva a la gente de Atlantis y a su reino!
El fin de Atlantis es inminente y depende de ti el salvar a su gente y a su reino en este innovador juego de gestión del tiempo.
More Strategy Games
Master your fate and test your skill at planning with real-time Strategy Games.