No.1 Hit Word Game
Amazing Pyramids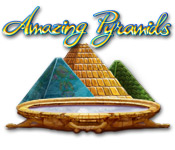 ¡Guía a los científicos a través del Sahara!
Sumérgete en Amazing Pyramids y guía a un grupo de científicos a través de juegos adictivos y acertijos de palabras en el desierto del Sahara. Resuelve complicados rompecabezas y ¡descubre los secretos de una ciudad milenaria!
More Word Games
Flex your vocabulary with spelling games, word search, crosswords, and other fun Word Games.